Our 125+ UK, CANADA and USA Lenders
We hand pick lenders for you!
In a market where the regulatory landscape is ever-changing, you want high quality and compliant quality loan leads on which you can rely. We work with over forty leading short-term loan lenders in the UK market by offering a tailored lead distribution service. PingYo is committed to operating in accordance with latest industry regulations and practices to provide optimised leads, outstanding customer experience and transparent fee structures. By operating with clarity and integrity, PingYo is the online lead generation network you can trust.
You can customise our lead distribution service to suit your exact needs by selecting the type, source and volume of leads you require to fulfill your business objectives.
Our state-of-the-art platform is technically unrivalled. You can access all the information you need from one, easy-to-navigate network.
We are here when you need us. To enable you get the most out of our lead generation network, we provide 24/7 account management and technical support.
We offer a number of tiered commission structures for each lender to ensure the best return is consistently realised across our network.
Our platform is developed and maintained in-house.
This ensures we reflect the latest regulatory standards
throughout our entire creative, including websites,
emails and banners.
Performance Monitoring
We provide lenders access to detailed performance monitors so they can understand how they are performing with our platform. this will reveal valuable metrics which can help improve back-end services and ensure a healthy integration between systems

Monitor lead vs sale patterns
Lenders can monitor details relates to submit and conversion rates. The associated data will provide insights to how we manage duplicate leads, filtering, and much more.

Manage your filters and know what your missing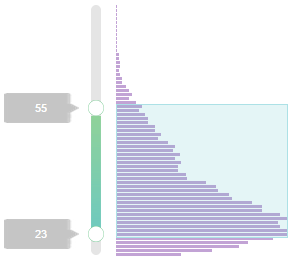 Our platform supports a wide range of traffic management options, so the more you tell us the better we'll be at introducing lenders to the right lead for them. Along with filter support, we'll provide insights into purchasing demographics you're missing out on. These insights can help lenders understand where market demands are trending.
Need Decline Journey Services
No juggling accounts, with the same account we can offer affiliate-styles services through our platform. Invite your tech team and colleagues into the portal to help manage your account and revoke their access when you need to
Get integrated quickly, with our APIs we can help find leads you can't. Once integrated lenders get access to the same greats services we provide to all our Affiliates for managing the value of health of our services
Make your voice heard
When lenders have something to say about our affiliates, we listen... We provide a wide range of mechanisms to express lender concerns to our affiliates via our reputation services. This provides a call-to-action for affiliates to help them address open issues.